About the ServiceCore Mobile App
The ServiceCore mobile app is a technician focused application that allows technicians to manage their jobs on the go via their mobile device. 
Schedule
The first screen that the technician sees when they log in is their schedule for the current day.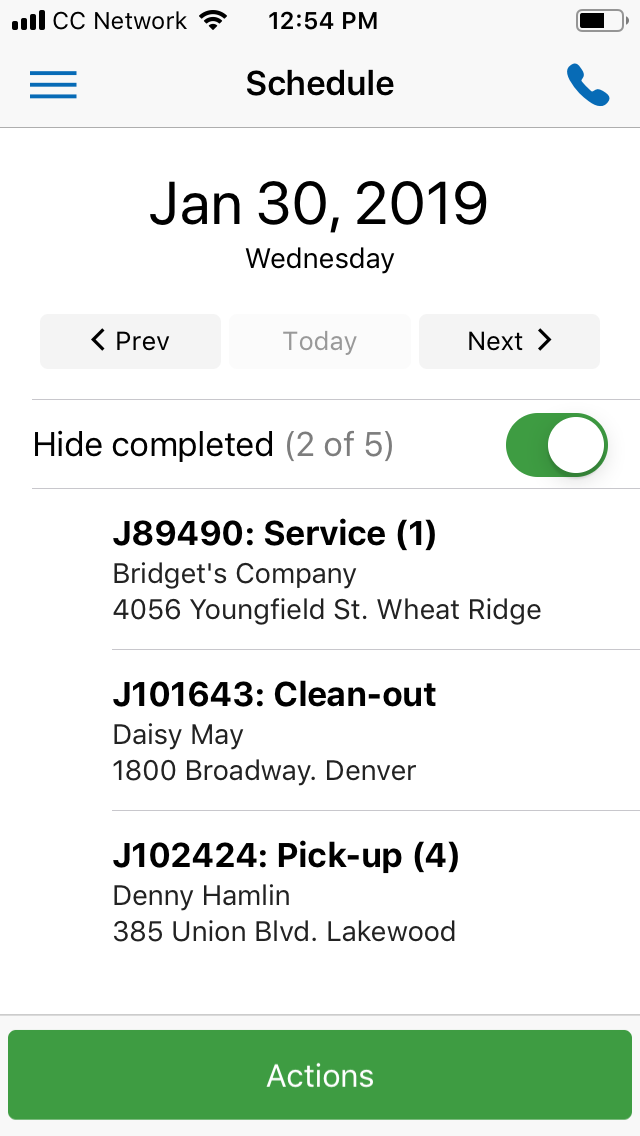 Job Details
Tapping on one of the jobs will open up a job details page. This will give your technician more details about the job as well as allow them to get directions to each job, by tapping the blue "get directions" button. 
When the driver arrives at the job site and is ready to start the job, they will tap the green "start job" button on the bottom of the screen. This will give the job a start time and change the status to "in Progress".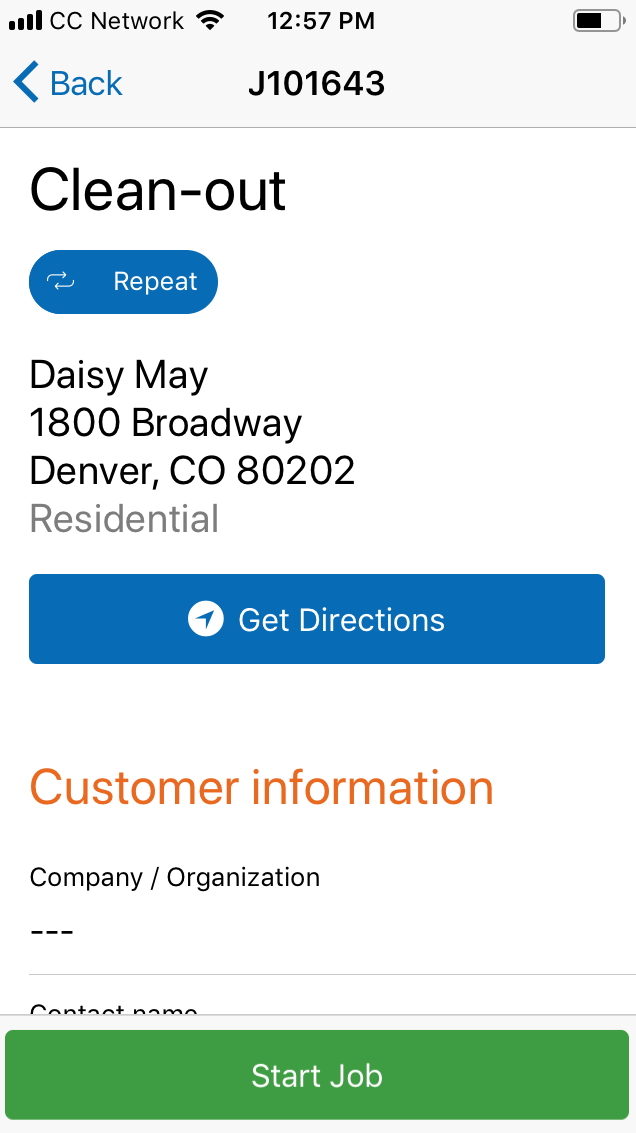 When they have completed the job, they will tap complete job on the bottom of the screen.  
Job Completion
The job completion notes page will appear. This allows the technician to add any final notes into the job before changing it's status to complete.
Note: If it is a delivery or pick up job, this is the page where the driver will select which units were delivered or picked up.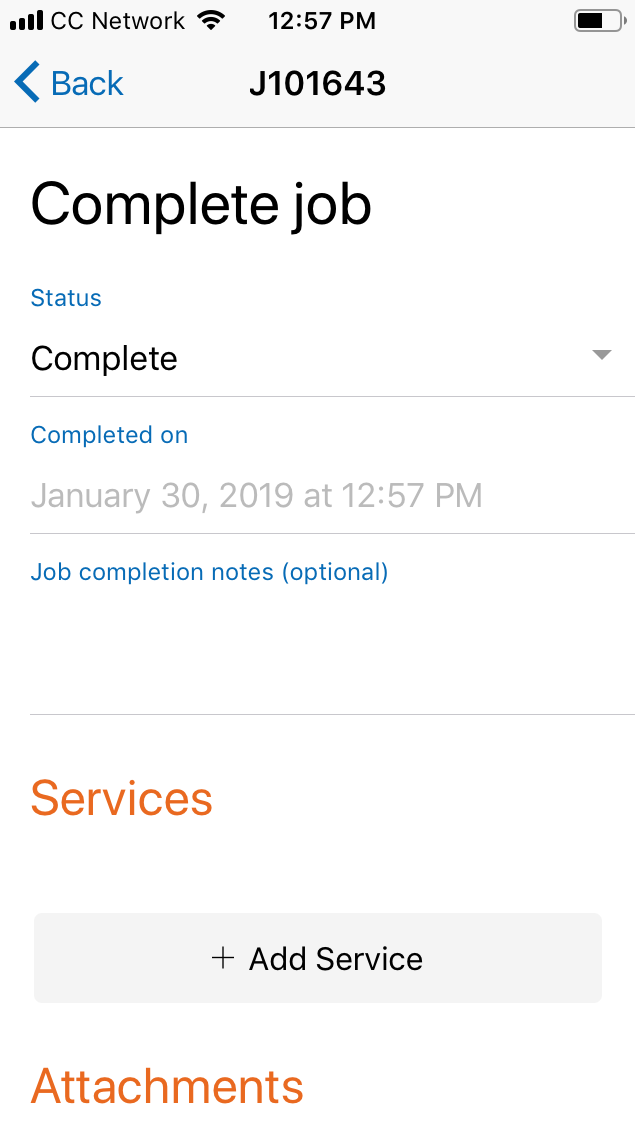 Once the driver marks the job as done, the job will be hidden from the technician's schedule and the next job will move to the top of their schedule. 
Get the App
First things first. To use the ServiceCore mobile app, you need to download it:
| Android |   | iOS |
| --- | --- | --- |
| |   | |