We offer several training options for all ServiceCore accounts, based on your needs, budget and availability.
In-App Training
In-app training is always available for users of the ServiceCore website app. Our guided walk throughs show you step-by-step, click-by-click how to complete the most common tasks in ServiceCore. The help menu also offers onboarding tasks, and provide links to our knowledge base articles, support center, and more. Access your help options at any time by clicking the question mark icon in the lower left corner of your screen.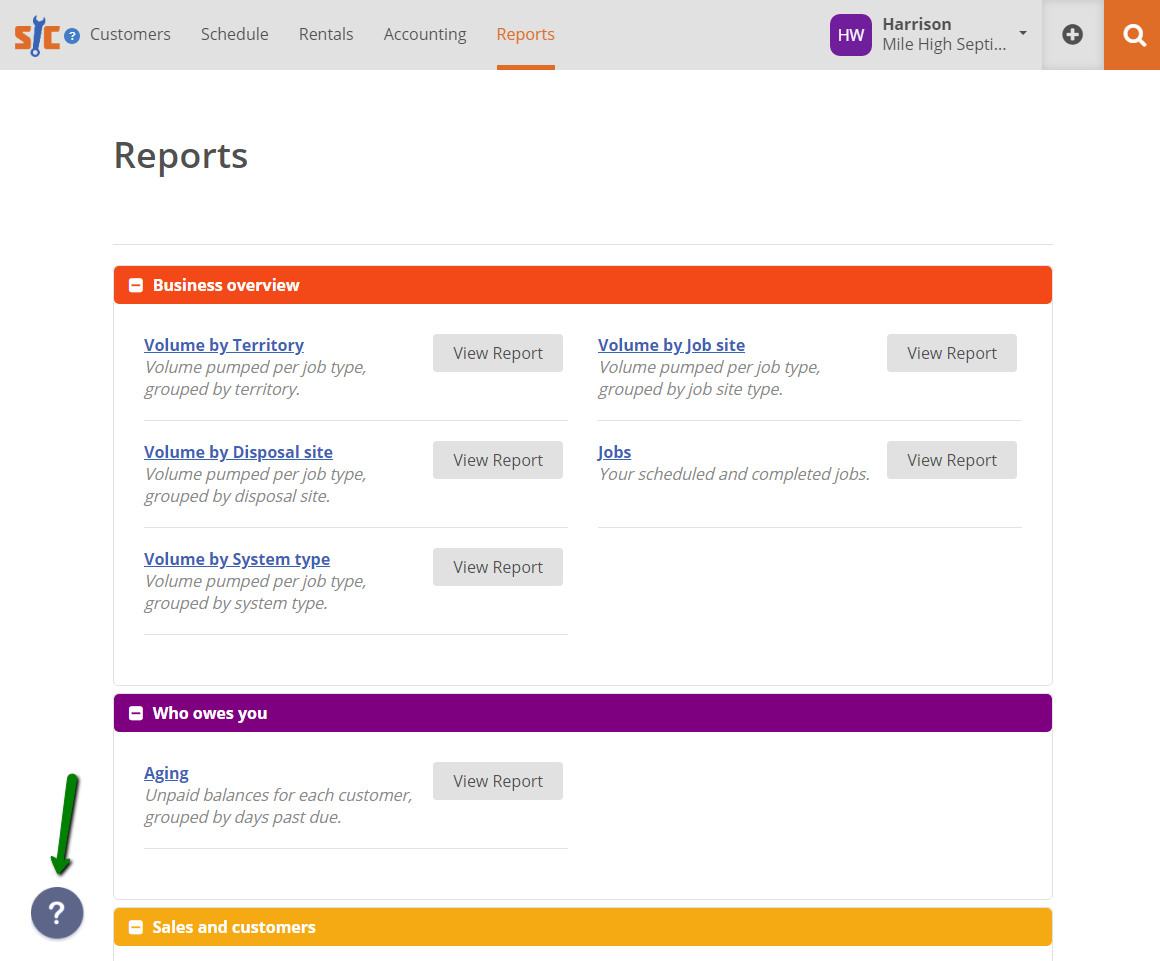 If you do not see this question mark, please disable any ad blockers or pop-up blockers which might prevent the help menu from appearing.
To view the full list of step-by-step trainings, visit: Complete Step-by-Step In-App Training Series.
Video Training
Our library of training videos is available here: In-App Training Series Videos.
Training Webinars
We offer free training webinars. For more information, check out the upcoming and past webinars here: ServiceCore Training Series.
Online Training
To discuss online training options, please submit a request for more information and we will answer your questions and follow up with you to determine what type of training is best.
Each training session is tailored to your industry and takes into consideration the skills of participants. Training sessions are provided in English or Spanish and typically last 30 to 60 minutes.
Here are some of the ServiceCore topics that can be included in training:
How much does online training cost?
Please review your ServiceCore Licensing Agreement to determine how much online training costs. If your agreement does not contain this information, please submit a request for more information about the cost of training.
Onsite Training
Onsite ServiceCore training is also available for a fee. We can accommodate large or small groups. Because we are located in Lakewood, Colorado, we are able to drive to your location for onsite training within the Denver Metro area.
We can also travel to other locations out-of-state, including locations throughout North America. We'd be happy to come to you, whether you're in New York, Hawaii, Canada, Panama, you name it!
To discuss cost, logistics and other details about onsite training, please submit a request for more information.