Not every location you service is the same. By adding Custom Site Types, you can classify each one of your customer's location with an appropriate designation.
Common custom site types you can add include: Oil & Gas, Agricultural, Restaurant, Event, Construction, etc.
Before You Start
Here are some things to know before you create site types:
How to Add Site Types
Follow these steps to add Site Types:
Navigate to the

Settings

page

Click on

Custom Fields Settings

tab
Click on the Site Types tab
Click Add Site Type
A lightbox appears
Enter in Site Type Name (must be unique)
Click Add Site Type
After You Create New Job Types
Next time you create a site, you'll be able to select which type you'd like to designate for the address you're adding. This will be selectable from the Site Type dropdown menu under Basic Information when you Add a New Site.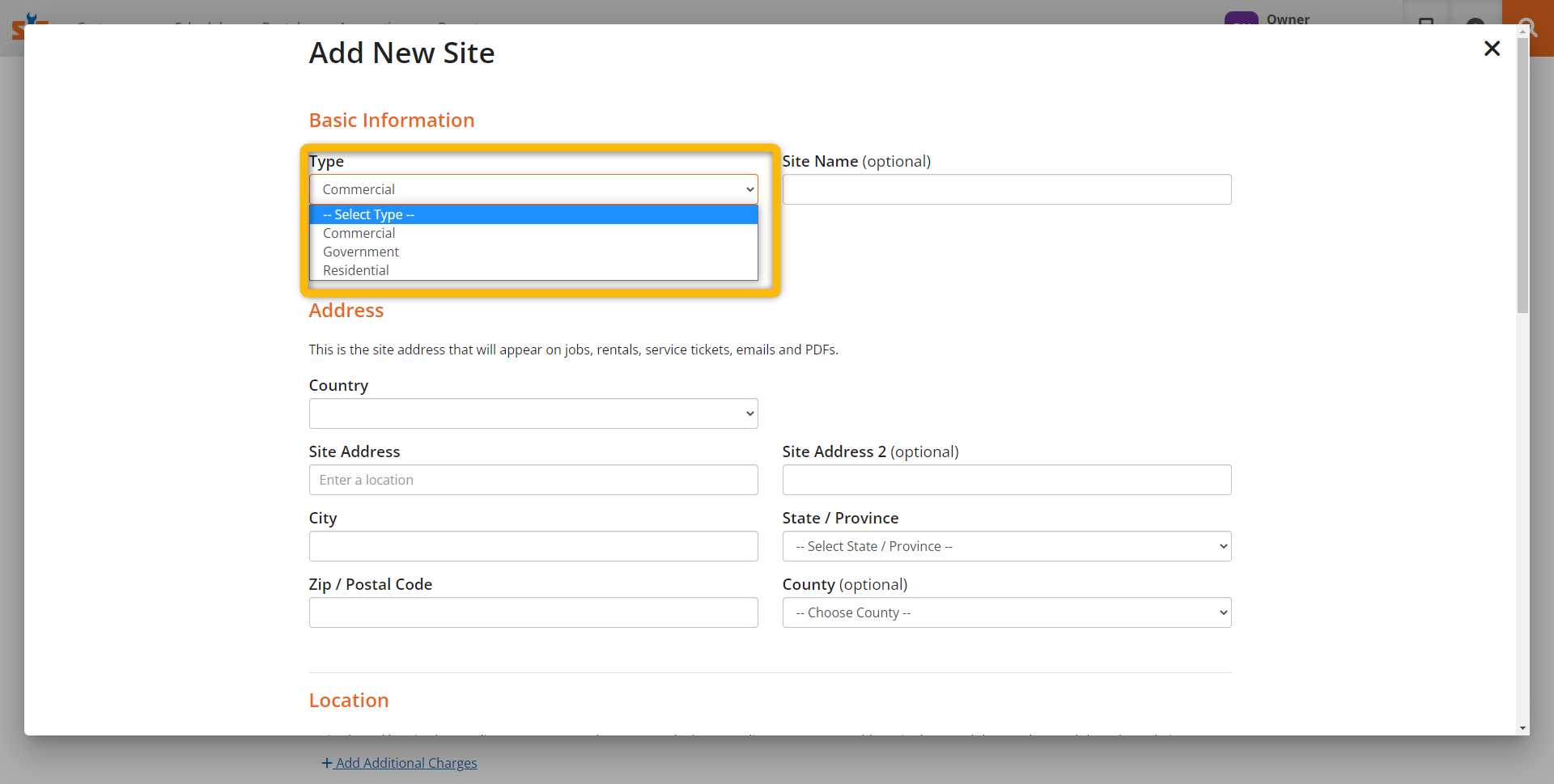 How to Edit Site Types
Follow these steps to Edit Site Types:
Navigate to the

Settings

page

Click on

Custom Fields Settings

tab
Click on the Site Types tab
Click Edit Site Type
Click Save
How to Deactivate and Delete Site Types
Follow these steps to deactivate and delete site types:
Navigate to Custom Fields: Site Types
Click on the Dropdown Arrow for the Service you want to deactivate or delete
Click "Deactivate Site Type"
Click the "Filter by" button and check the box for "Show Inactive Site Types"
Select "Delete Site Type"
Confirm Delete