How to create a job.
Creating a job is appropriate when a job needs to be scheduled that does not have relation to inventory. For example, if you want to schedule a septic pumping job, you would create a job in ServiceCore. 
Please note: This is different than creating a rental. Rentals are a way to manage your inventory and allow you to schedule deliveries, pick-ups and service jobs for your inventory on a site. 
Click here to learn how to create a rental
How to create a job:
1. From your dash board, click on the "+" button on the top right on the screen and click create job in the drop down.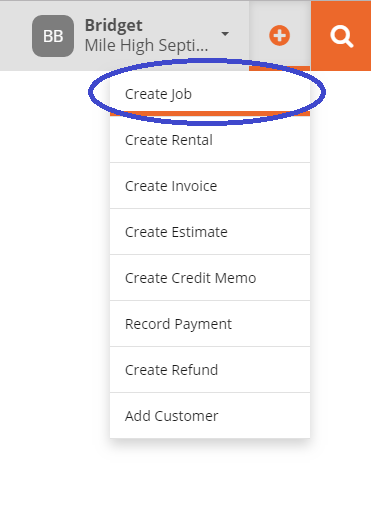 2. Then, fill out the create job form. There are a lot of optional fields on this form, however a customer, site and schedule date are required.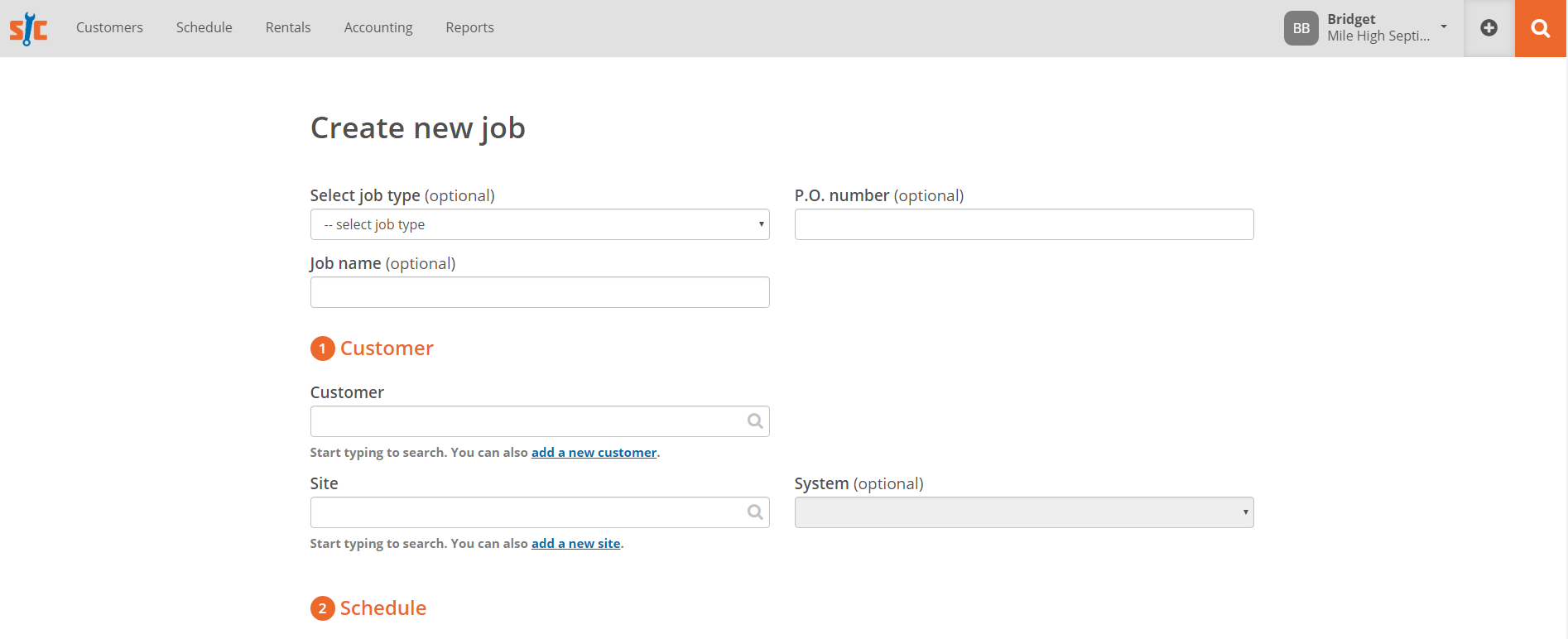 Note: We do strongly suggest adding a system if this is a pumping job. Click here to learn how to create a system. 
We also suggest that you choose a job type and/or type a job name. This will allow you to view and filter job types on your schedule. If your job type drop down is empty on the create job form, you can add a job type in your settings. 
Click here to learn about job types.
3. Once the job form is completed, the job will appear on the schedule with a star next to it. From here, you can use the scheduling features to mark the job as done, reschedule the job and invoices for the job. 
Click here to see schedule overview.